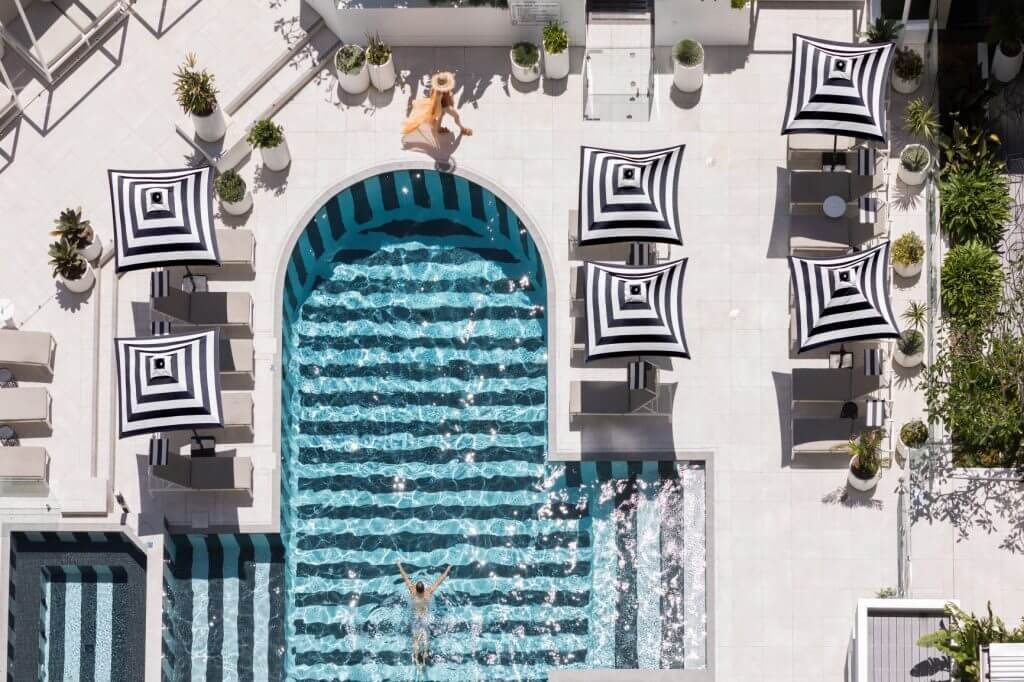 About QT
QT Gold Coast is your glowing ticket to the epicentre of a cultural gold rush, taking a cool left-hander to stardom by way of music, fashion, food and art done the easy way. Along our famous poolside, a sun-kissed renaissance is blooming at QT GC, paradise for more than the surfers. Coast into Baja cool and unexpected delights, drink and dine in the care of the true aficionados at Yamagen Japanese and remember – when in doubt, meet us where the locals go.
Contact details:
A: 7 Staghorn Avenue, Surfers Paradise QLD 4217 Australia
W: www.qthotels.com/gold-coast/
With 57 kilometres of sand and surf, 100,000 hectares of World Heritage listed rainforests, award winning dining, active pursuits and an ever evolving calendar, along with more than 300 days of sunshine, the Australia's Gold Coast is a place defined by an unmistakable energy and is the perfect destination to add a few extra days pre or post conference.
By plane
35min drive from Coolangatta (OOL) airport
90min drive from Brisbane (BNE) airport
By rail
There is a TRANSLink Gold Coast line available.
The G:link Light Rail is also available.
By bus
The TRANSLink bus service passes directly through Surfers Paradise.
The SkyBus is also available for direct airport transfers.
Accommodation
Attendees of the Symposium can book their accommodation by contacting the hotel reservations team directly on 07 5584 1200 or groupreservations_qtgoldcoast@evt.com. Please state you are attending the Australian Biosecurity Symposium to obtain delegate rates. Room rates for delegates start from $179, per night, room only. If you would like breakfast included, the room rate starts at $204.
You can also book online via the QT's normal booking process on their website – simply enter the code AUSBIO2021 in the 'Block code' field when booking. Please note, only rooms with breakfast included can be booked through the online booking system.