Exhibition opportunities are now available.
The 2nd Australian Biosecurity Symposium will bring together delegates from across eight of Australia's key agricultural, government and community sectors – including some of the most innovative minds and influential players.
The Symposium was a resounding success in 2019, providing sponsors and exhibitors with multiple opportunities to network with key stakeholders related to your industry or organisation and to showcase your products and services.
We invite you to be a part of the 2nd Australian Biosecurity Symposium, providing you with the opportunity to connect with, and promote your company, organisation, or products to this incredibly diverse audience.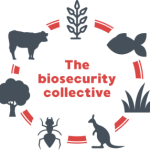 We offer a selection of sponsorship, exhibition and promotional opportunities at various levels and can work with you to create a package that fits your needs and budget. For more information, view our sponsorship prospectus here:
Meet our exhibitors
Don't miss the opportunity to explore innovative products, services and organisations that will help enhance Australia's biosecurity.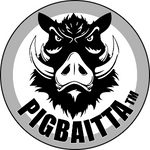 Got A Bug is a family-run, environmentally friendly, pest control service for a complete range of pest issues. They have the skills and experience to project manage large pest projects across Australia, supplying experienced personnel and equipment. Barry has spent the last 15 years being involved in award winning feral pig projects, it was whilst conducting these projects and 6 years of research and trials, that has led to the development and now production in Australia of the "PIGBAITTA" a feral pig specific 1080 or sodium nitrite bait delivery device. We believe this device will be a game changer in the control of feral pigs on a broader scale and the Symposium will be the official national launch of the PIGBAITTA.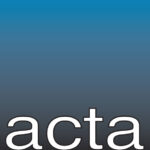 Animal Control Technologies Australia Pty Ltd (ACTA) is one of Australia's leading research and manufacturing companies, specialising in the control of pest animals including foxes, wild dogs, feral pigs, rabbits, slug and snails, and plague mice and rats. For nearly 20 years ACTA has developed, registered and manufactured a range of world class products and has played a key role in professionalising the approach to these key pest species in all States for improved agricultural production and environmental protection. Featuring our new Hoggone Feral Pig Control Product.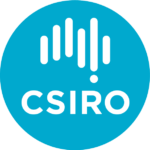 Through cutting edge science and deep domain understanding, we develop and deliver solutions to key biosecurity problems on shore, at border and region. Our goal is to reduce the actual and potential economic, industry, environmental and social impacts of pests, weeds and diseases. We support and deliver multidisciplinary research solutions including social and economic sciences, complex systems science, bioinformatics, and transformational technologies to manage the impacts of invasive species and diseases. To achieve our objectives we work closely with government, industry, science and commercial partners to understand and support actionable solutions and technology which delivers on ground impacts.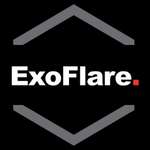 ExoFlare is an Australian software company pioneering the design of new digital infrastructure to help industry and government manage increasingly complex biosecurity risks. ExoFlare's Visitor App provides a single point for pork, cattle and poultry producers to record information on all visitations to their farms. Every visitor performs a customised biosecurity risk assessment and declaration before they come on-site. This valuable data is then utilised to generate a seamless and secure digital record of visitor movements and biosecurity history, improving the ability to trace and detect potential new risk points, in real time.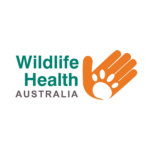 Wildlife Health Australia is the peak coordinating body for wildlife health in Australia. Our network includes 45 agencies and organizations and over 800 members who work to protect and enhance our natural environment, biodiversity, economy and animal and human health through strong partnerships. Our vision is "Healthy wildlife, healthy Australia".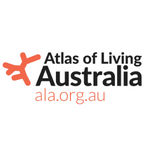 The Atlas of Living Australia (ALA) is a collaborative, digital, open infrastructure that pulls together Australian biodiversity data from multiple sources, making it accessible and reusable.
The ALA helps to create a more detailed picture of Australia's biodiversity for scientists, policy makers, environmental planners and land managers, industry and the general public, and enables them to work more efficiently.
The ALA is the Australian node of GBIF – the Global Biodiversity Information Facility – an international network and data infrastructure funded by the world's governments and aimed at providing anyone, anywhere, open access to data about all types of life on Earth.